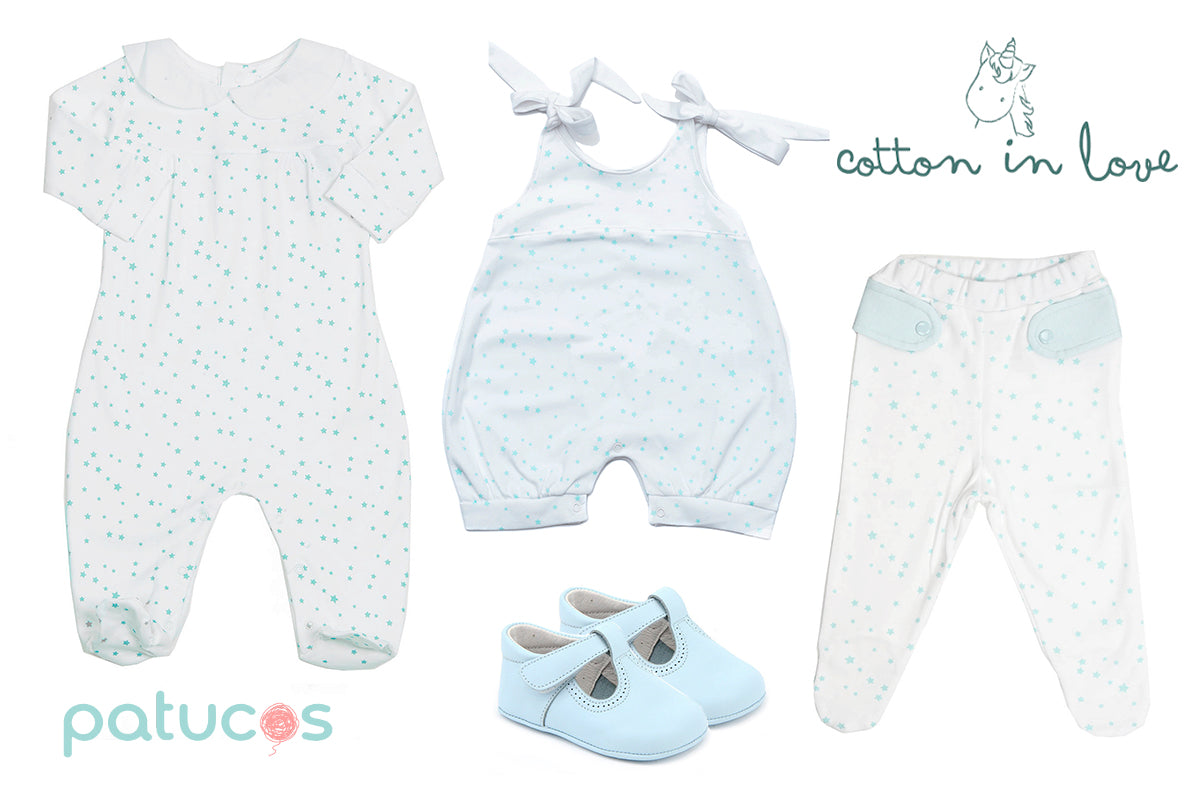 Complete Collection Blue Stars 4- pieces SET
$ 100.00 USD $ 129.00 USD
Beautiful complete Pima Cotton 4 Pieces Set; Pijama, romper, pants and matching sandals for any occasion. Carefully designed in Spain and manufacture with the highest quality in the market 100% Pima Cotton.
Perfect for warm days Spring and Summer, at home or away home...ready for any plan or adventure. A curated gift that will be appreciated for moms that like elegance and quality.
This Pima Cotton set contains:
1 long sleeve Pijama Blue Stars
1 short sleeve Romper Blue Stars
1 pant Blue Stars
1 leather easy-open light blue specially designed for babies. First shoes required well-supported heel and flexible leather soles.
Do not miss this limited opportunity to buy all of them together and save 25% OFF!!