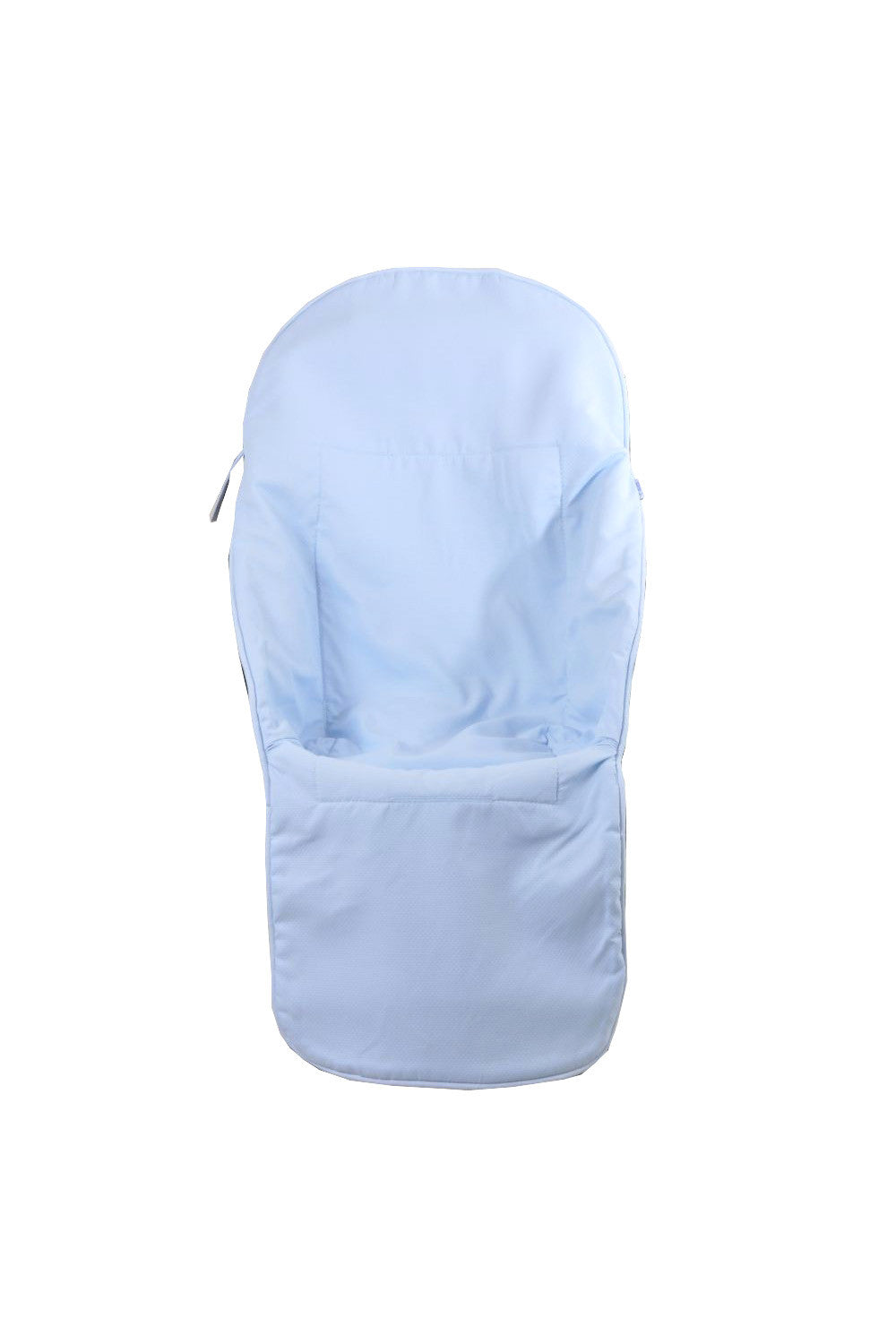 Cotton Candy Pushchair liner ( compatible with bugaboo strollers )
$ 25.00 USD $ 80.00 USD
Beautifully tailored puschair liner for the bottom of the stroller designed to support the entire baby seat. Ideal to keep baby away from warm upholstery. Its different openings adjust to any light harness. It also adapts to baby's size.
Composition: 60% Cotton, 40% Polyester

Washable

Classic style

Colors White, Light Pink , Baby Blue and Beige

Collection: Cotton Candy
Cotton Candy collection:
This is the beautiful and plain collection. Plain material with a bow and decorative gathered hem of the same material around the article, all on baby blue color.