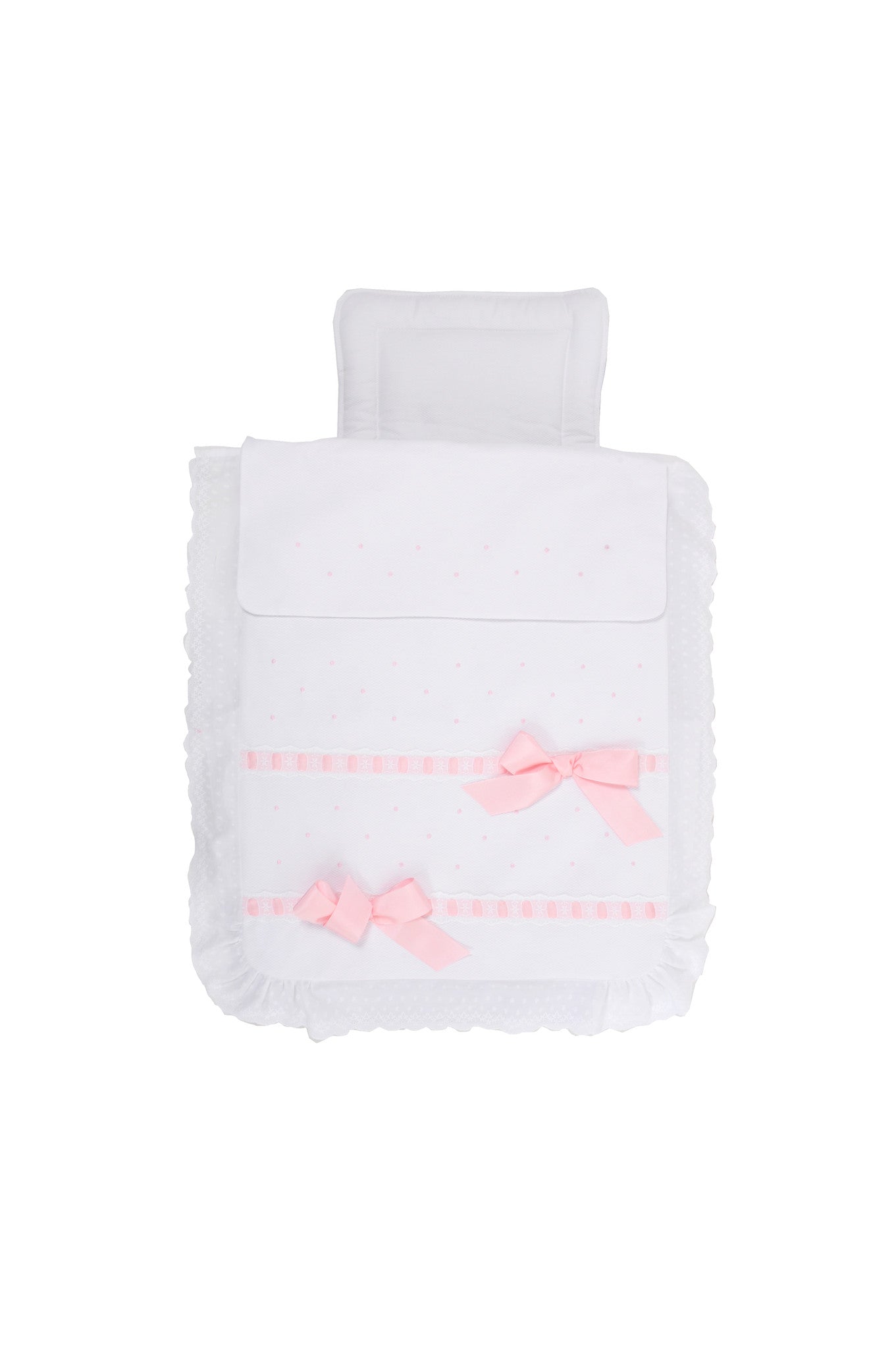 My Little Treasure Pram Cover
$ 48.00 USD $ 173.00 USD
Beautiful quilt to cover the pram or basinet to protect your baby from the winter. Cover opens up with a side zipper which lets you position the baby easily. Compatible with all brands of bassinets: Bebecar, Baby Comfort, Bugaboo, Chicco, Concord, etc.Easy to remove for washing.
Composition: 60% Cotton, 40% Polyester

Colors: White/Blue, Pink/White , Blue/White, White/Pink and Nut/White.

Collection: My Little Treasure

My Little Treasure collection:
For the most classical style client, this complete family is made of white color material with white little dots decorated with a PINK/WHITE color bow with ribbon from side to side, and a white color lace around the article. Some articles have a laminated (bags, changing mat, etc.) plastic layer, useful for traveling or going outside.