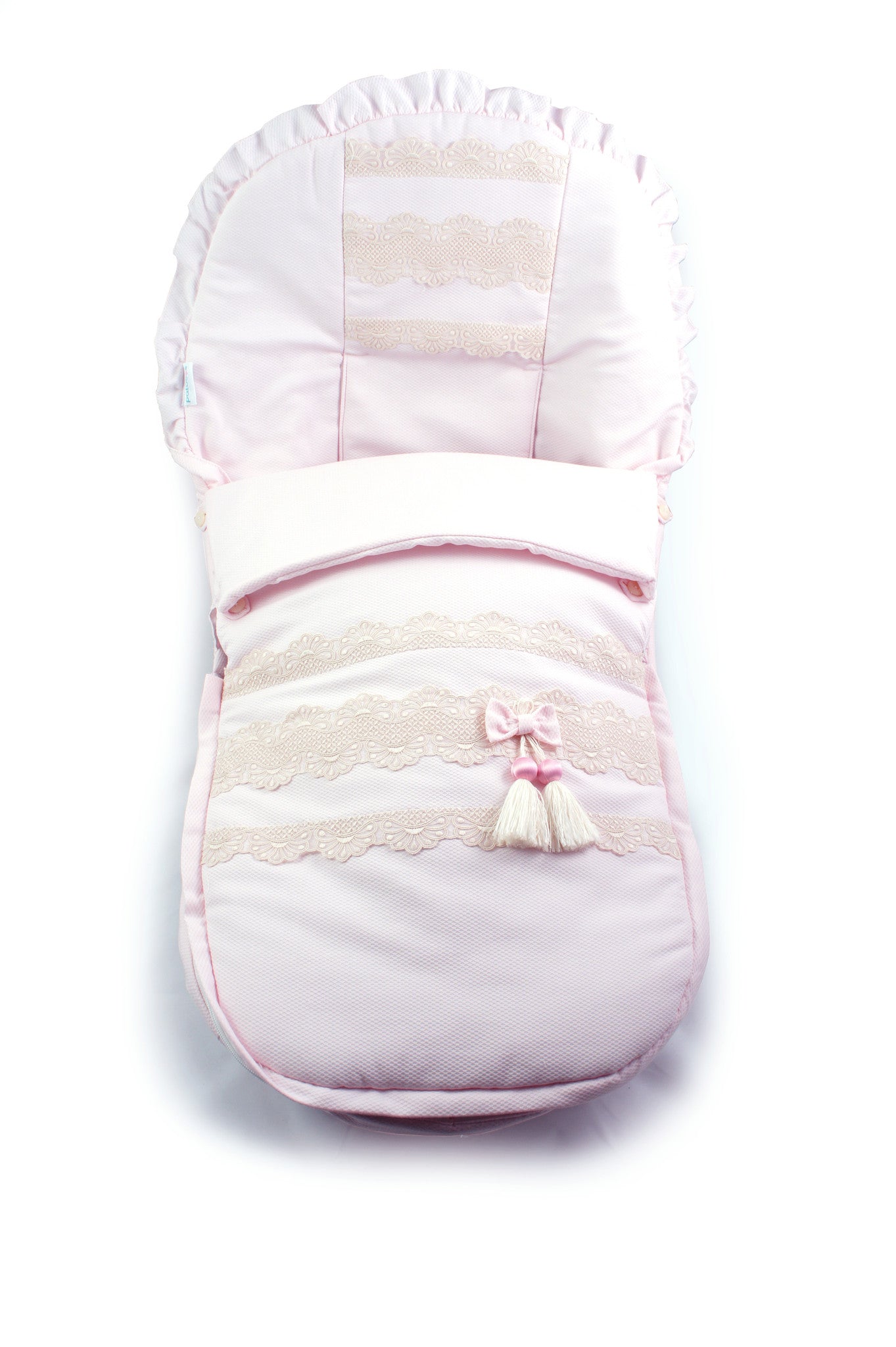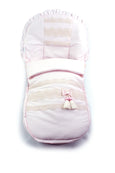 Sweet Treats Pushchair liner and cover ( compatible with bugaboo strollers )
$ 67.00 USD $ 137.00 USD
Beautifully tailored pushchair liner for the bottom of the stroller designed to support the entire baby seat. Its different openings adjust to any light harness. It also adapts to baby's size. Cover: Ideal to shelter your baby during cold winter walks. Its side zipper also lets you enjoy a cool summer ride. Several eyelets allow for seat belts. Compatible with all bugaboo strollers.
Composition: 70% Cotton, 30% Polyester.


Washable.

Bugaboo compatible.

Classic style.

Remove cover with zipper and use it as a summer liner.

Colors: Light Pink, Baby Blue, Beige ,Grey and Nut.


Collection: Sweet Treats.