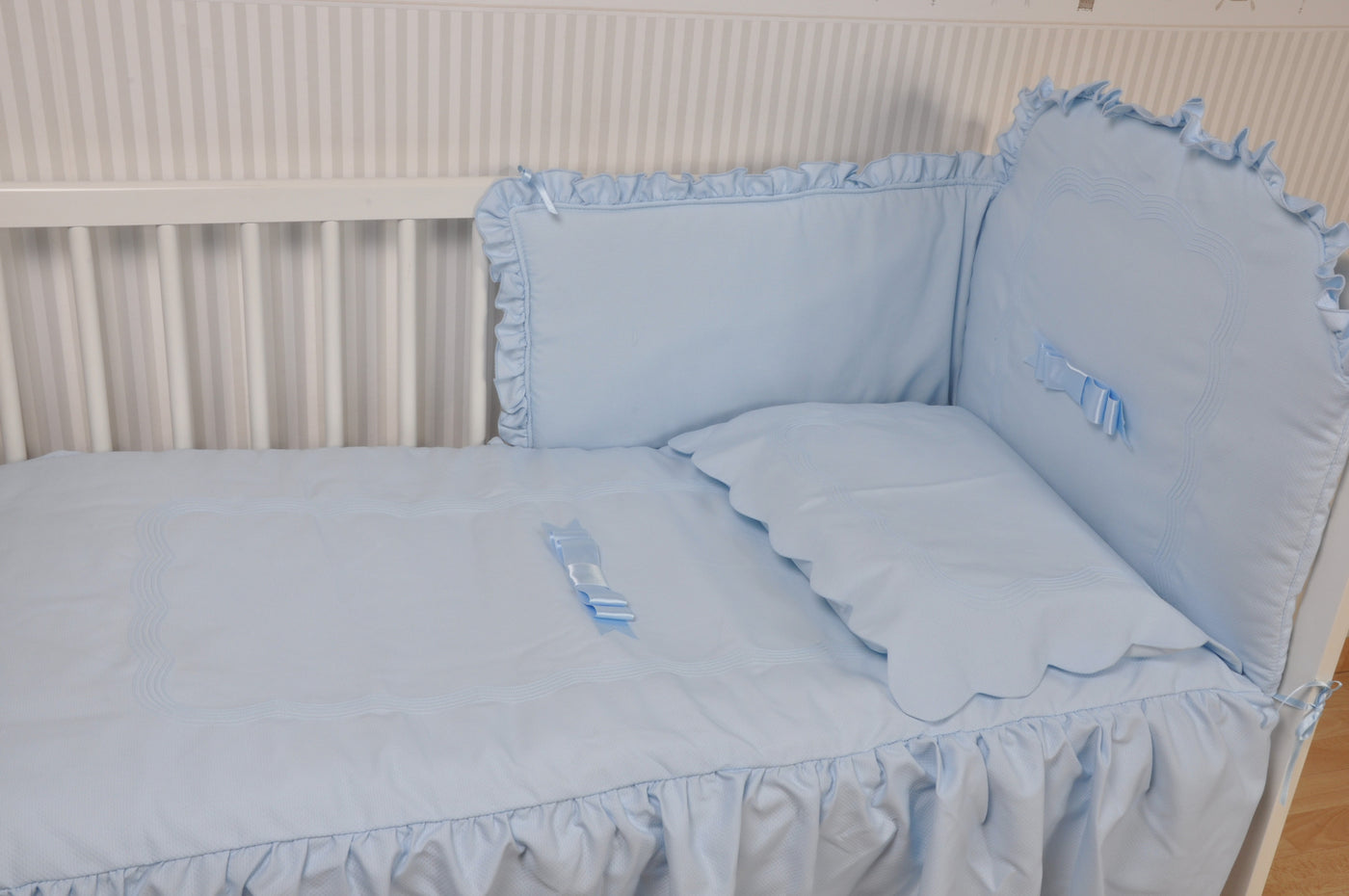 Cotton Candy Cot quilt & bumper
$ 110.00 USD $ 250.00 USD
One of our most practical product is this quilt and bumper to protect your baby head. Perfect for warmer and welcoming your baby crib. Price includes quilt and bumper. Easy machine wash.
Composition: 60% Cotton, 40% Polyester

Washable

Classic style

Colors White, Light Pink , Baby Blue and Beige

Collection: Cotton Candy
Cotton Candy collection:
This is the beautiful and plain collection. Plain material with a bow and decorative gathered hem of the same material around the article, all on baby blue color.