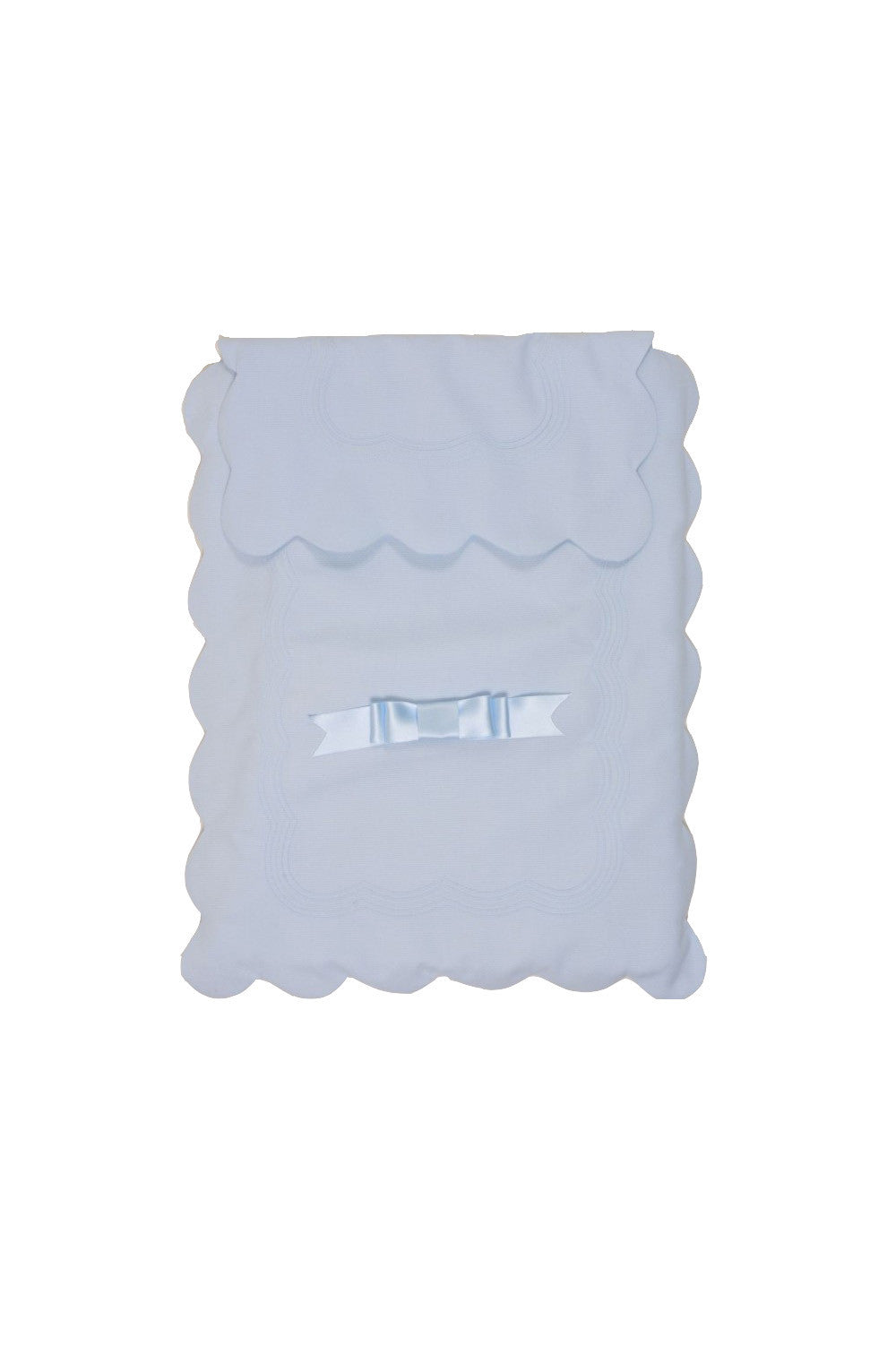 Cotton Candy Pram Topper
$ 25.00 USD $ 65.00 USD
Beautiful quilt to cover the pram or bassinet for summer. Compatible with all brands of bassinets: Bebecar, Baby Comfort, Bugaboo, Chicco, Concord, etc. Easy to remove for washing.
Composition: 60% Cotton, 40% Polyester

Washable

Classic style

Colors White, Light Pink , Baby Blue and Beige

Collection: Cotton Candy
Cotton Candy collection:
This is the beautiful and plain collection. Plain material with a bow and decorative gathered hem of the same material around the article, all on baby blue color.