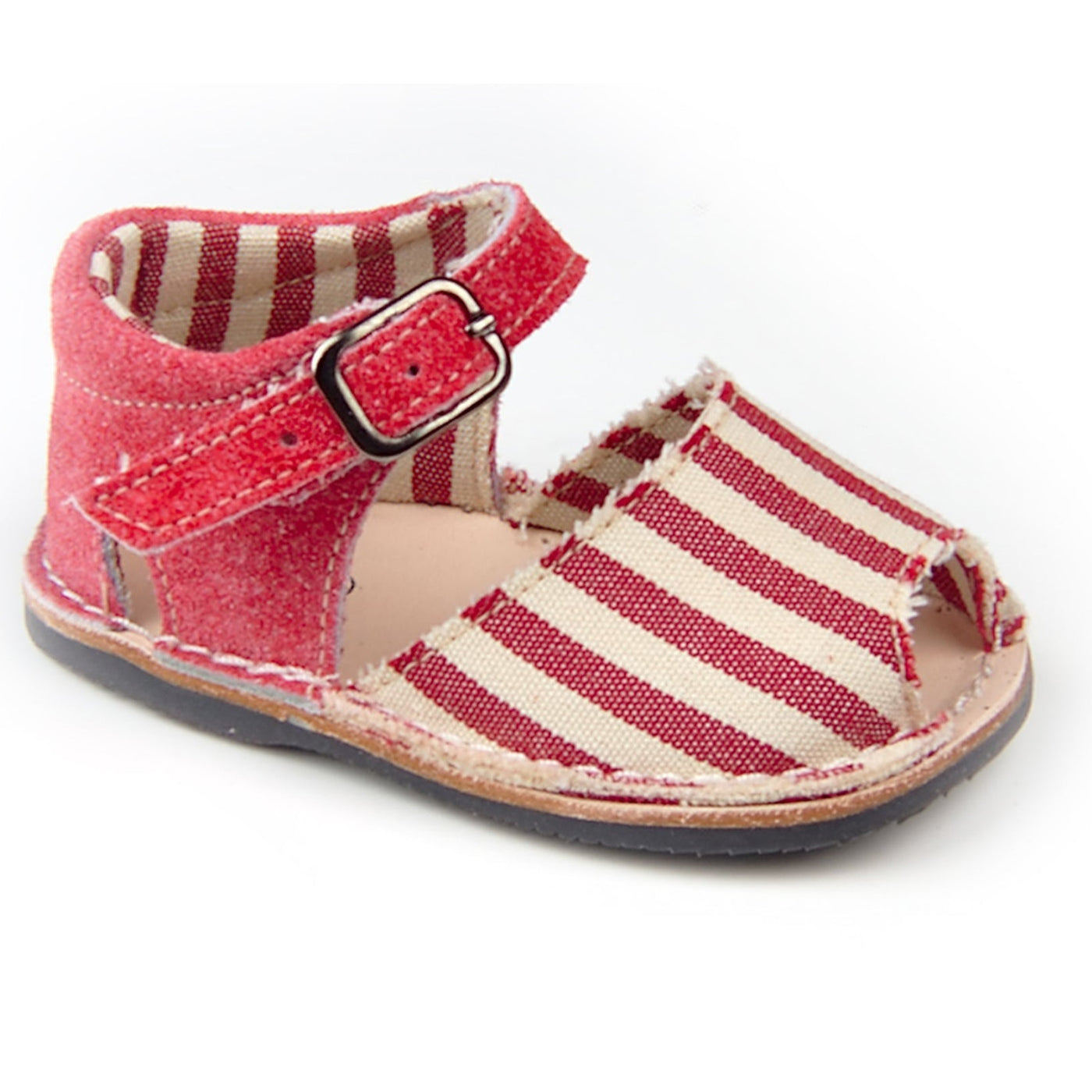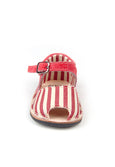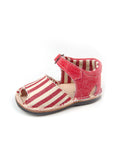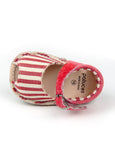 Casual Sandals Stripes Red Boys Leather Shoes for baby and infant
$ 40.00 USD
Red Stripes leather buckle fastening sandals for boys. The perfect high quality sandals for any occasion. Sole of sandals provides a very good support for ankle and foot, great for babies & toddlers on the move.

This sandal is made of high quality leather, ensuring comfort and durability. Cotton stripes covering soft leather. Very light materials and ergonomic soles to ensure stability in first walking babies.
Available in color red and blue.
Spanish shoes are well known for using high quality materials and care in the manufacture of a comfortable and well finished shoe. Patucos collection offers handcrafted leather shoes including both traditional and modern designs for babies and toddlers.
Color: Red Stripes
Sizes : 2 to 5
Style: Casual
100% handmade
Made in Spain