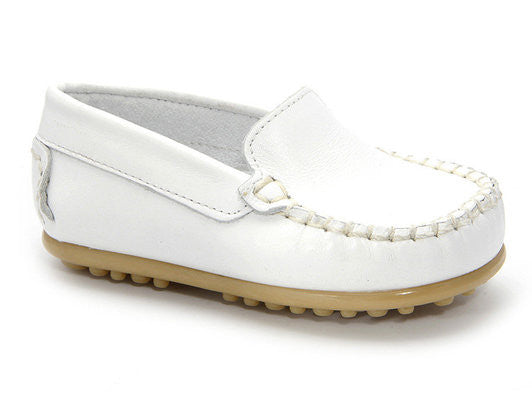 Leather Moccasin White Shoes for Boys and Girls Patucos shoes
$ 50.00 USD $ 68.00 USD
A comfortable unisex white leather shoes for your baby boy or girl. Perfect for daily use or for special occasions.
This moccasin is made by hand with 100% high quality leather, its sole is very flexible and modern to ensure coziness in your baby/toddle feet. Very soft inside with ergonomic soles to ensure comfort.
Our shoes meet the APA (American Podiatric Association) requirements for baby shoes:
1- Made of breathable natural material: All Patucos shoes are handmade of high quality leather.
2- Flexible soles: External Soles are made of soft PVC to ensure flexibility.
3- Heel support shoes: Ergonomic design to ensure stability with a well supported heel.
Color: White
Sizes : 3 to 10
Style: Casual
Light brown soles
Made in Spain
Easy wash with a wet cloth