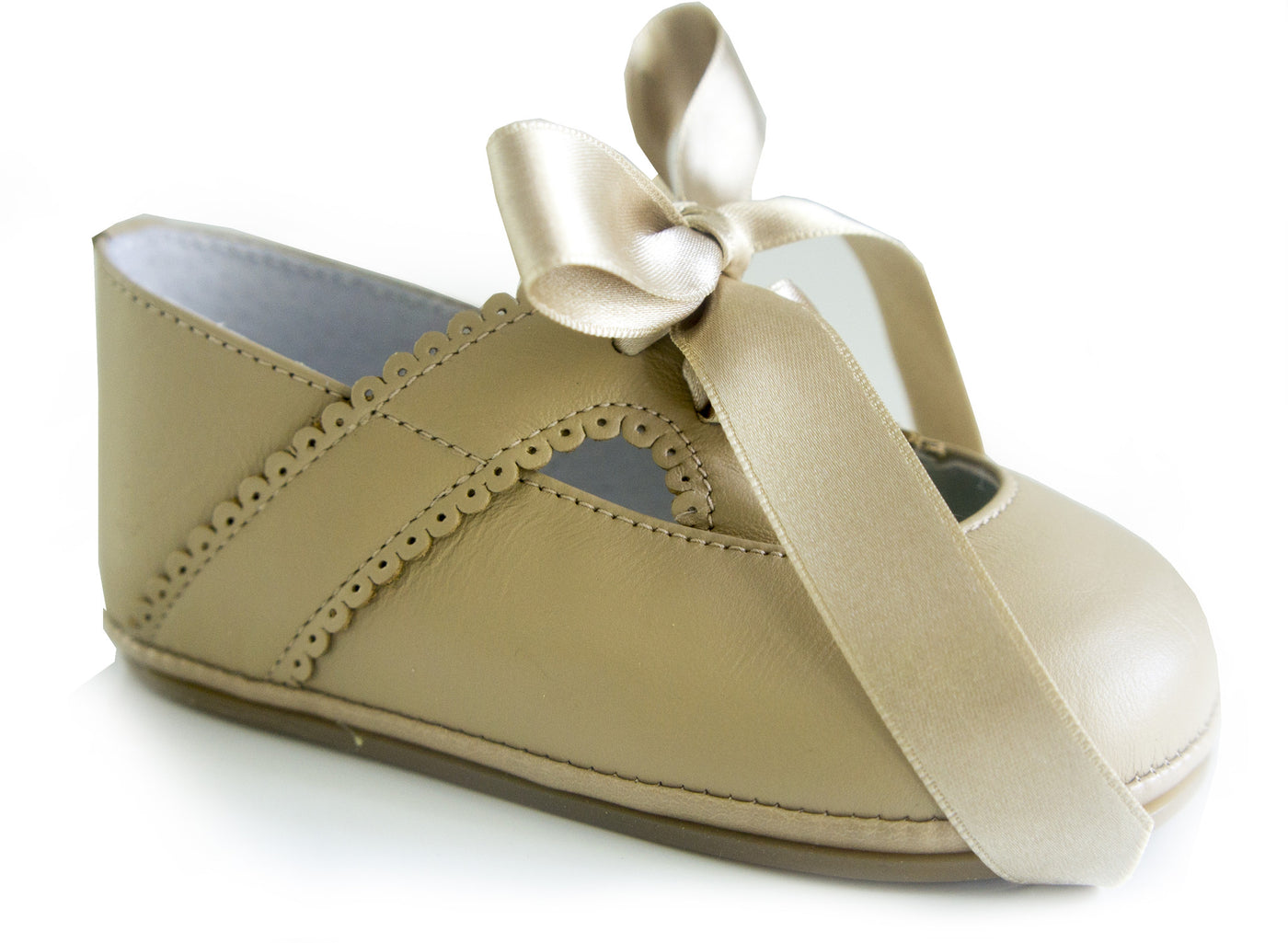 Patucos Infant Classic Shoes for Girls Camel
$ 25.00 USD $ 45.00 USD
This beautiful baby shoe will be perfect for Baby's first ceremony or any special occasion. Very soft leather outside and very comfy inside make this the perfect first pair of shoes for the baby girl.
Patucos shoes are handmade in Spain with the most high quality materials available in the market. Patucos team made them with extra care to ensure durability and customer satisfaction.
Available also in other colors such white or pink.
All Patucos shoes meet the APA requirements for baby shoes:
-100% natural material, leather
- Flexible soles
- Well supported heel.
This shoes are perfect for babies and infants. Shoes have the following features:
Inner is soft leather lining and comfortable
Sole is hard but flexible
Sole is leather for newborns sizes 0,1,2
Rubber sole sizes 3,4,5
Color: Camel
Sizes: 0 to 5
100% handmade
Made in Spain