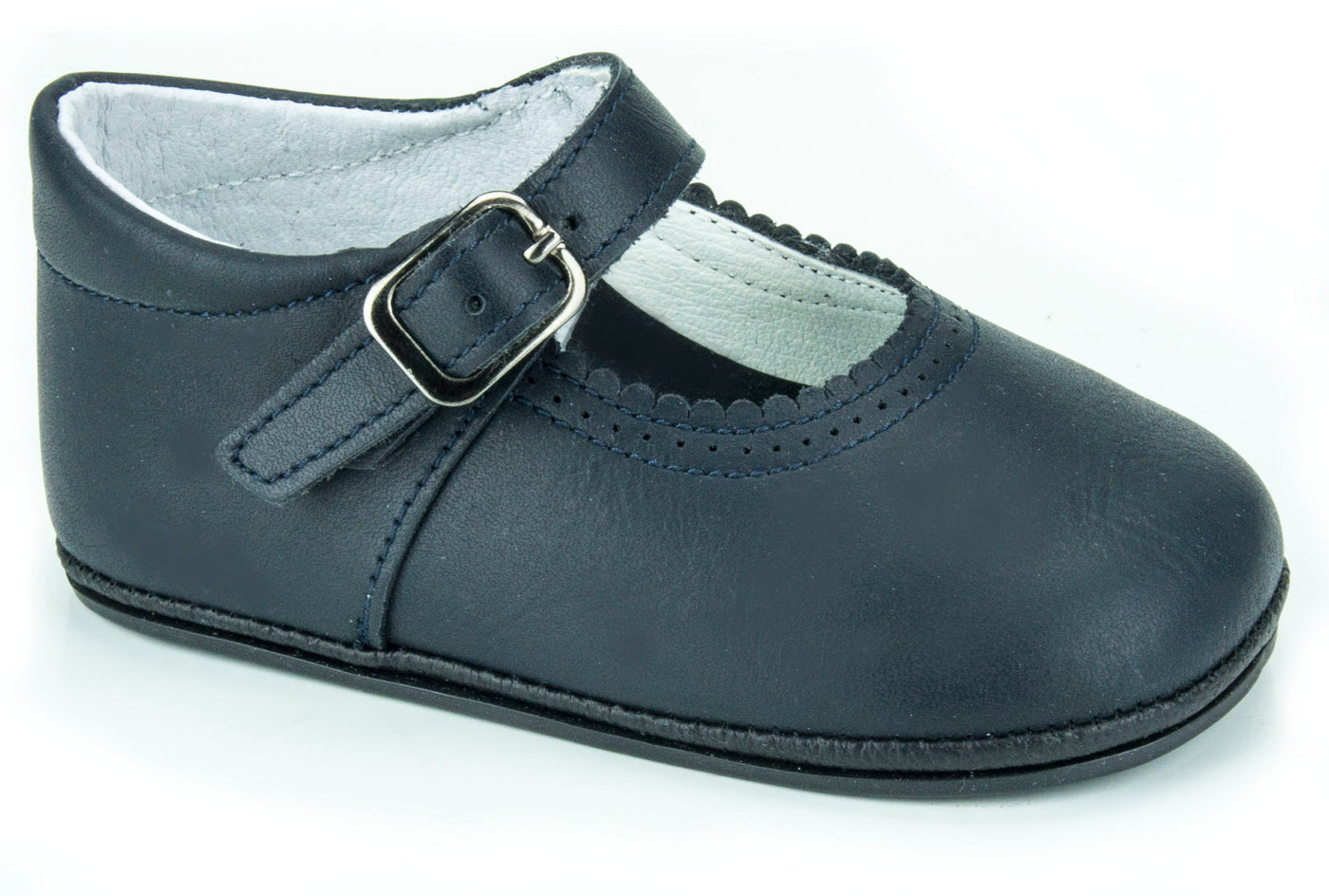 Patucos Soft Leather Mary Janes Navy Shoes for girls
$ 45.00 USD
A classic style shoe that you can not miss. This navy shoe has a rubber sole for extra grip. A lovely traditional shoe in navy leather to pair with her beautiful dress! Buckle closing makes this shoes very  classic and perfect for an occasion.
Perfect for special occasions or casual outfits. Made of Spanish leather and with decorative scallop edges this shoes style is unique in the market.
Leather soles sizes 0-3 and rubber soles sizes 4 and up.
Patucos shoes are handmade in Spain with the most antique manufacture process to ensure quality and durability. All our shoes have ergonomic designs to ensure stability to the first walkers, specially in the heel.
Color: Navy
Sizes : 1 to 5
Style: Classic
Great for special occasions
Made in Spain
100% high quality leather
Scallop edges